Prof Lihui Wang
KTH Royal Institute of Technology, Sweden
Smart and Sustainable Manufacturing for Factories of the Future
Abstract:
Smart manufacturing depends on the timely acquisition, distribution, and utilisation of information from machines and processes from manufacturing shop floors and across product lifecycles. This is especially true for factories of the future. Effective information sharing can improve production quality, reliability, resource efficiency and the recyclability of end-of-life products. Smart manufacturing built on digitalisation also aims for better sustainability. As emerging infrastructures, cyber-physical systems and cloud manufacturing provide new opportunities to achieve the goals of smart manufacturing, where digital twin and human-robot collaboration add values to manufacturing operations. For the sake of the audience with diverse background, the following topics will be covered in this talk:
A brief overview of manufacturing and AI history
Current status and movements towards smart manufacturing
Latest advancement and future opportunities in smart and sustainable manufacturing
Showcases of remote monitoring and control, and human-robot collaboration
While advanced technologies show great promise, challenges towards better sustainability and future trends remain to be identified and will be highlighted in this keynote presentation.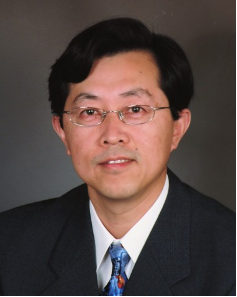 Biography:
Lihui Wang is a Professor and Chair of Sustainable Manufacturing at KTH Royal Institute of Technology, Sweden. His research interests are presently focused on human-robot collaborations, brain robotics, cyber-physical production systems, real-time monitoring and control, predictive maintenance, and adaptive manufacturing systems. Professor Wang is actively engaged in various professional activities. He is the Editor-in-Chief of International Journal of Manufacturing Research, Editor-in-Chief of Journal of Manufacturing Systems, and Editor-in-Chief of Robotics and Computer-Integrated Manufacturing. He has published 10 books and authored in excess of 500 publications. Professor Wang is a Fellow of Canadian Academy of Engineering, CIRP, SME and ASME. He is also a Professional Engineer in Canada, the President of North American Manufacturing Research Institution of SME, and the Past Chairman of Swedish Production Academy (2018-2020).
---
Back
to Keynote Speakers